What's the weather like out there? "It's hot! Damn hot! Real hot! Hottest things is my shorts. I could cook things in it. A little crotch pot cooking." Well, tell me what it feels like. "Fool, it's hot! I told you again! Were you born on the sun? It's damn hot! It's so damn hot, I saw little guys, their orange robes burst into flames. It's that hot! Do you know what I'm talking about?"

Robin Williams: Good Morning Vietnam
A large swathe of Australia is in the grip of a heatwave with crazy temperatures into the mid-40's, with catastrophic fire-danger conditions and high temperature records breaking left, right and centre.  This graphic from the Bureau of Meteorology website gives it some perspective.
It's tough on those who have to work outdoors today, Chief being one of them, poor boy, he'll be exhausted and in need of a rub down with an ice-pack or two.
Tomorrow is going to be a stinker also and I am thinking, perhaps we could come to a reciprocal arrangement whereby I could post heatwave photos to warm you up (during your chilly snap) and you could cool me down with photos of snow and ice – how does that sound?
Here's one to start you off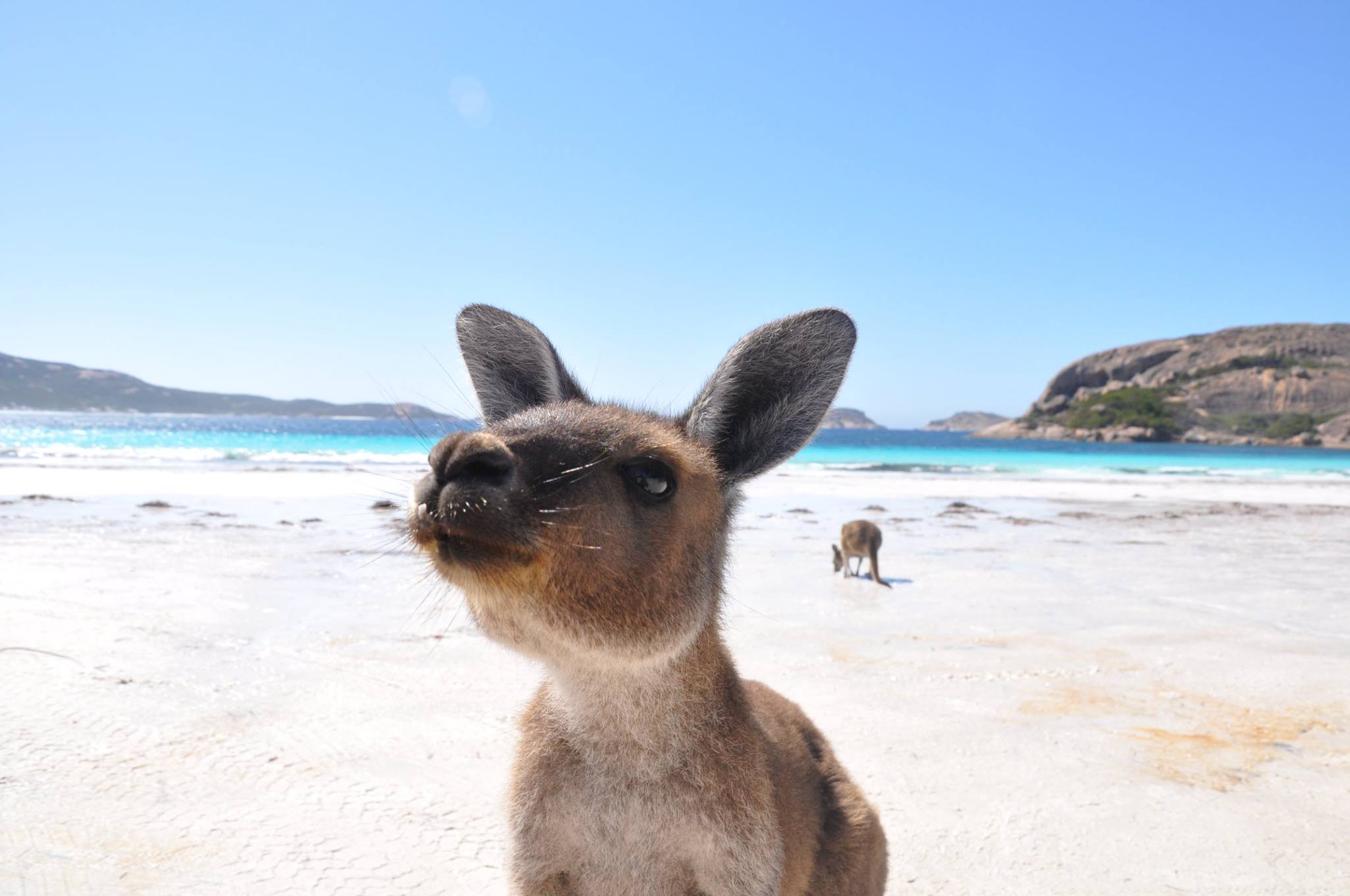 (Photo: Perth Platinum Tours at #LuckyBay in @WestAustralia)